2018 International Summer School in Comparative Conflict Studies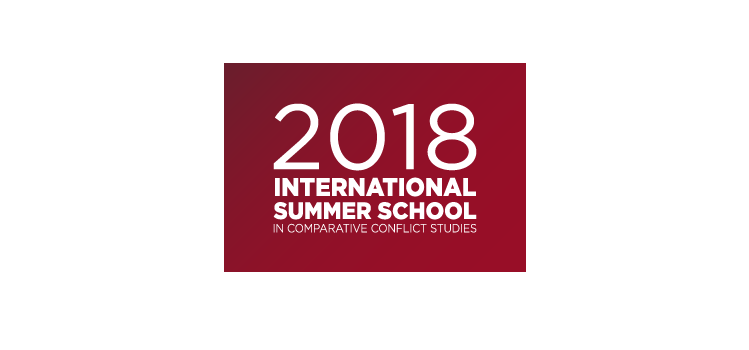 Deadline: 30 March, 2018
Dates: June 24 to July 1, 2018
Call for Applications
The Center for Comparative Conflict Studies (CFCCS) at the Faculty of Media and Communications (FMK), Singidunum University invites you to apply for the 9th International Summer School in Comparative Conflict Studies. The 2018 Summer School will take place at the Faculty of Media and Communications in Belgrade, from June 24 to July 1, 2018.
The Summer School in Comparative Conflict Studies is part of the Politics department at FMK and the MA program in Critical Political Studies. It provides a learning opportunity for students interested in the study and analysis of societies in and postconflict. Interdisciplinary in its nature, drawing from the fields of Peace and Conflict Studies, History, Anthropology, Education, Law, Political Sciences and International Relations, the Summer School in Comparative Conflict Studies provides students with an interactive learning experience utilizing frontal lectures and class discussions focusing on comparative conflict analysis of different case studies.
Language of instruction for all courses is English**
**Students who complete the course requirements may transfer the course credit to their home institution (5 ECTS)**
EFB Scholarships are available for students and civil society activists/workers from selected countries. Visit the scholarship page to see if you are eligible to apply!
Who is eligible to apply for the EFB scholarship?
1. Applicants from the Western Balkans to include: Albania, Bosnia-Herzegovina, Croatia, Kosovo, Macedonia,
Montenegro, and Serbia.
2. Applicants from Israel and Palestine.
Applicants' Requirements:
We will receive applications from:
● Graduate students [PhD or MA students who are still taking course work or in their fieldwork stage but did not
graduate yet];
● Advanced BA students who will begin their final year of studies during academic year 2018/19 or have graduated this
academic year;
● Activists and/or NGO workers, who are engaged in independent work or working for any civil society organization
[with at least 2 years of experience];
● Activists / NGO workers can be currently also students, or hold already an academic degree.
Application Requirements:
1. Submit the online EFB Scholarship application form;
2. A strong letter of recommendation by your academic adviser or supervisor, written specifically for the Summer School Application and sent directly by your adviser / supervisor to the Summer School Coordinator, Aleksandar Škundrić at aleks@cfccs.org;
3. Upon reviewing your application, a Skype interview may be scheduled
For more information: http://fpn.unsa.ba/b/wp-content/uploads/2018/01/Download-File.pdf